Realised it has been over a month since my last update. I've been kind of busy doing stuff with work, family events, and also putting a Rugby Club through its pre-season setup.
Finding time to sit and think has been a bit hard. At the same time, there is so much happening here in Australia with regards to renewable energy, its difficult to keep up!
So here's a scatter gun approach to energy blogging:
Scamwatch Stuff
Part 1 of this is a scam warning. A group listed "50% OFF!" specials for LG panels and LGChem batteries here recently. One example:
Now, nobody in their right mind should be writing 7.2kw's as that's just bad grammar.
Second issue is they're using a lower case "w" to represent "Watt" for both panels and battery, which is wrong in every scientific manner.
Third issue is the battery is listed as "kw" instead of "kWh" – always remember that batteries are energy storage. This means they should always be listed with their kWh (kilowatt hour) figure to understand.
Beyond all that, the pricing is just cray-cray, and so is the manner of billing. A friend of mine contacted them and they sent him an invoice for the full $12,990. This is weird as most equipment sales would take a deposit (maybe as little as $1000), instead of the full amount to get started.
As it is, he cold-called LG Australia directly, who were aware of it, but couldn't say much for legal reasons. He also dug a little deeper on the website with the original promotion to see what he could turn up.
Both leads turned him onto the fact that this wasn't all that it seemed, so he backed right off. Good move.
The BILLIONAIRE Battery BOOM Stuff
As reported both here in Australia and overseas, some interesting tweet action went down between Atlassian's Mike Cannon-Brookes and Tesla chief Elon Musk.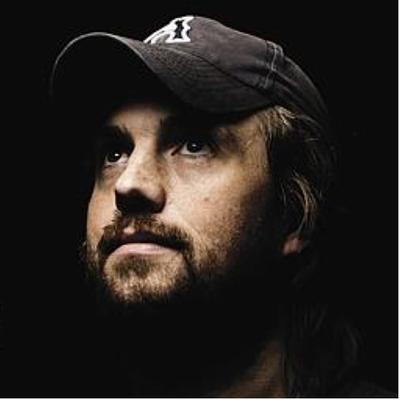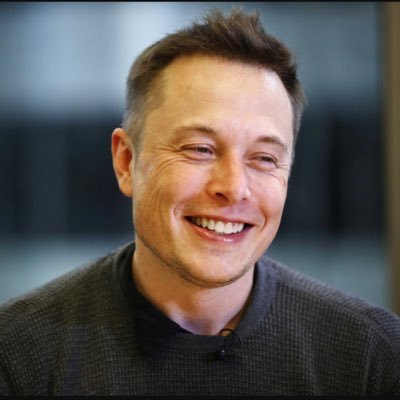 I don't need to bore you with the details of the tweets themselves; if you're here reading my blog, you probably saw it go down.
However, if you're reading this from overseas, what you need to understand is that the talk about batteries is going ballistic here.
MCB and Musk really kicked things off for South Australia's call for grid-scale battery proposals. But the process was also well underway in the state of Victoria, seeking to go large on storage as well.
Several people I've talked to in Canberra (our nation's capital) are saying the phone is off the hook from government offices.
Suddenly people are realising that a smart, integrated grid is a thing we need. The people in power are starting to come around to the fact that coal is going to collapse, and that idiot behaviour about it needs to stop.
That is the Australian Federal Treasurer, waving a lump of coal around in our House of Representatives.
Of course, politicians are populists by nature these days, so it remains to be seen whether talk of batteries survives the Next Big Issue they invent.
New Hydro Stuff
And from the book of "Hey! I'm a Populist, too!" comes our own Prime Minister. He's decided that expanding our big hydro power scheme in The Snowy Mountains* is an awesome idea, and is framing it as "nation-building"
* some of the place naming in Australia is not wildly original…
Lenore Taylor provides a great breakdown in The Guardian on why this is important, in terms of how a leader, thought of as progressive, is still held back by the dinosaurs in his own party. You should read that article. Go ahead – I'll wait here.
My issue with it is in the execution.
Expanding the Snowy Mountains Scheme in this way is an increase of 2000MW (2GW), which is not insignificant. It'll cost AUD$2B which is also a pretty fair price.
BUT it will take somewhere between 4-7 years by all estimates. That means it isn't really going do much more than keep up with demand, if at all.
There is also the danger that the goal posts will have moved entirely during that time. As I posited last year in Agile Energy Projects In The Marketplace: big projects can quickly become unwieldy.
Projects designed for even 30-year life cycles will find themselves at risk of rejection. It will be simply uneconomical to support such inflexible systems.
This is true in a market where things are changing rapidly, and particularly true in Australia, where we are shutting down old infrastructure.
The removal of the "baseload" paradigm is going to become more common, and require a smarter, more responsive network to cater for integration of many new technologies.
Hydro Power is as subject to this brave new world as much as wind, solar, or other sources.
I think we'd be better off kickstarting a solar thermal industry.
Powerwall Stuff
This month sees the Powerwall v2 landing on our shores. It promises to be interesting times as we move from the early-adopter stage into mum-n-dad market.
The housing market is already seeing the potential, with Metricon offering Solar + Storage in home builds in the state of Queensland.
Powerwall v2 promises to really shift the landscape, offering twice the capacity of my unit, for roughly the same price. Other manufacturers are going to need to start offering more capacity or other desirable features to keep up.
Along with the big battery moves, 2017 looks like its going to be a very interesting year. Most predicted we wouldn't hit this stage until 2020, but here we are!
Many jobs, with new types of infrastructure projects, will be required to make this happen. That means opportunities for people to jump on the train as its leaving the station.
Note: I'm always open to proposals in this regard.
Statistics Stuff
Here in Sydney it has been rather damp the last month or so. Tropical cyclones off the northeast coast of Australia have caused a lot of damage there. The storm train they pushed south has kept the cloud in play for many days.
Looking at my statistics, the last 28 days have seen generation below 21kWh / day, compared to a lifetime average of a little over 23kWh / day.
Consumption is also down, which is in part due to tapering off the pool pump now we're in the cooler months.
Import is sitting around the average, though I haven't needed the grid too much. The occasional Reposit Power off-peak import has bumped this number up a little, but I'm thankful for saving a few dollars.
Now that its been a year, with statistics, I'm satisfied that things will just tick along without my intervention. I don't really have time to watch it 24/7 anyway!
I've started overriding my obsession with checking the system every 10 minutes.
Its more like hourly, now 😉