This week I'll be celebrating the First Anniversary of the Powerwall's installation at my house. How time flies!
I've been on holiday for a few weeks over summer, and what a summer it has been. In two words: bloody hot.
Sydney has been experiencing some of its warmest weather on record, with temperatures hitting up to 45oC (113oF) and not cooling down below 30oC over night. Distinctly uncomfortable.
So you end up with successions of hot days, but worse: hot nights.
Today the house has consumed over 64kWh due to needing air conditioning in #Sydney #heatwave – approx half of it imported@RepositPower

— UnleashThePowerwall (@AuPowerwall) January 14, 2017
At least it wasn't peak pricing that day, being a weekend… Small mercies.
In addition to the anniversary, I'm also due to receive a bill from Diamond Energy, which will cover November through to January.
Putting in a guess right now: I'm going to say about $1.20 a day, excluding referrals. Similar to Winter, but with a bit of a discount for better export. That would be a bill of around $110 for the 92 day period.
Changing Seasons
Summer has definitely had an affect on the system, in terms of import requirements. As I mused back in December, summer would require more import, despite having more sunshine to work with.
Part of the reason is electricity consumption; on the whole, I am using more energy due to cooling and things like the pool pump.
The air conditioner is variable, depending on ambient temperature, and required comfort level. Short of replacing the thing, I'm stuck with needing the grid during summer.
The pool pump is fairly static in terms of use. A set number of hours per day, and roughly 1kW consumption, makes it easy to calculate.
How you handle your pool pump usage is up to individual circumstance. My pump has a flow rating of approximately 19,000 Litres per hour, and a pool of 31,000L capacity. I have a cover on it all winter, except for monthly maintenance, and no trees or other debris issues around the pool itself.
Therefore, in winter I'll run it for around 90 minutes per day which should turn the capacity over about once. With appropriate chemical balancing, that keeps it clean.
In summer, I'll vary it a little. During summer peak – where we use it a lot – the run will be 6 hours, timed for peak sun. At shoulder times I'll start to move toward 4 hours, as we're not using it as much.
The idea is to let the filter work as hard as it needs to, while retaining good chemistry and clarity in the pool.
Capacity and Usability
Happy to report that the Powerwall is still reporting its full 6.4kWh capacity, same as Day 1 of the system.
The extreme heat over summer also didn't trouble the liquid-cooled unit. The Powerwall is rated to 50oC, unlike many of its competitors, so even an Australian summer can't dent it.
Unless you're crazy enough to put the thing outside. In the sun.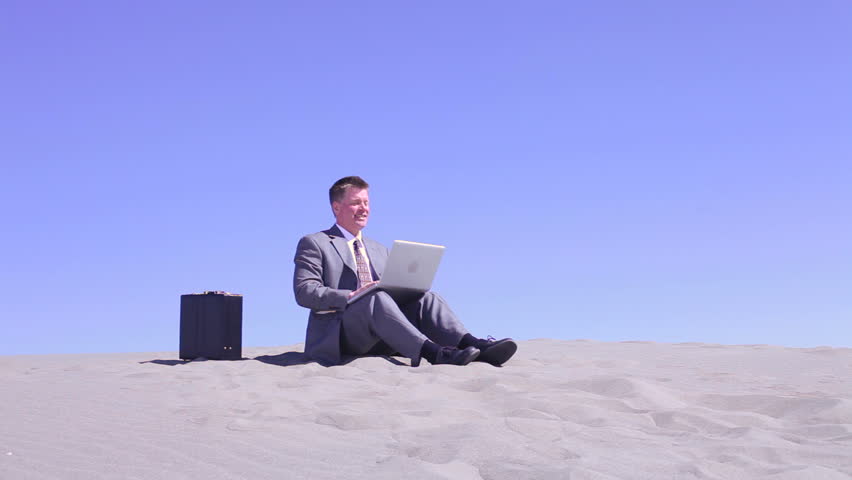 What I did notice was the rest of the system struggling to get to full capacity. With a total of 6.5kW of panels on the house, I didn't always reach the 5kW capacity of the inverter.
#Solar panels struggling to hit max efficiency due to soaring temperatures #Sydney #heatwave images from @RepositPower pic.twitter.com/p4s8c5NOrr

— UnleashThePowerwall (@AuPowerwall) January 14, 2017
Part of that is the panels getting hotter than their efficiency peak of 250C, and part of it is the inverter starting to feel a bit of heat stroke. Even in the shade, on the south side of my house, it gets bleeping warm.
Back in October I was hitting some sweet numbers, but the ambient temperatures were down in that 25 degree range. Everything performs better when its cool.
Post-Anniversary Focus
As the year has worn on, I've slowly weaned myself off frantic chart analysis. Its a bit of a pragmatic move, as constantly worrying about my ROI was a bit stressful.
While it was important to keep an eye on the system, I'm moving into a stage where I need to look at the future path, not just the past performance.
That means I'll be presenting more ideas-based blog here, and there is plenty to write about.
Tesla Energy released the Powerwall 2, which I've avoided talking about due to extreme jealousy and consumer cognitive dissonance.
Accompanying that is solar rooftop, which I'll talk about in a future post.
World-shaping events like Brexit and the election of Donald Trump are key political events. They have the potential to shape energy policy for years to come.
There are also ideas I'd like to explore in terms of other energy sources. That will lead into producing educational content that I can distribute, through various media.
I'm also aiming to put up more on my YouTube channel, for which I'd appreciate a "Subscribe" if you're so inclined. Which I'll try to fit in around the blog itself, work, family, and running a Rugby Club!
It has been a very interesting journey to get here. It wouldn't be possible without the generosity of time and patience of the following organisations: